Skydive Spaceland has three locations to provide top-quality skydiving aircraft, instruction, equipment, and service in south Texas, South Florida, and Atlanta, GA.
On April 1st 2016, Spaceland Dallas opened as the newest location for the Spaceland family. Building upon the longstanding, very successful, community-oriented dropzone Skydive Dallas, Spaceland is excited to become part of the outstanding skydiving community in North Texas.
Established in 2000 by the Boyd family, Skydive Spaceland-Houston is a three-generation family drop zone specializing in innovative, constantly refined skydiving education just south of Houston, Texas. Built from the ground up exclusively for skydiving on a 130-acre private airfield, the skydiving center hosts around 100,000 skydives annually and has hosted several state and national skydiving records in addition to the U.S. National Skydiving Championships.
Spaceland-Houston is also home to many professional and amateur skydiving teams, and is always well-represented at the U.S. Nationals each year. These and many other highly active skydivers provide an environment where skydivers from first-timers to thousand-jump veterans can continually push themselves to achieve greater skydiving goals.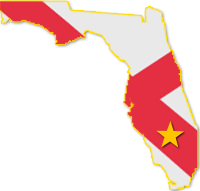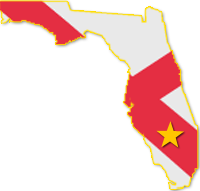 Skydive Spaceland-Clewiston is located about 4 miles south of Lake Okeechobee in South Florida. Open every day but Thanksgiving and Christmas, our Florida location boasts south Florida's only full-time turbine aircraft, a DeHavilland Super Twin Otter. This aircraft carries up to 23 skydivers to jump altitude per flight, meaning you can jump with all of your friends at once in style!
This skydiving operation and its current owners, Rick and Lisa Hornsby, have enjoyed a 26-year history of operations at the scenic Airglades Airport in Clewiston. Views of Lake Okeechobee enhance your skydiving experience over this wide-open airport, and the established experienced jumper community provides a fun, social atmosphere for the new skydiving passion in your life.
Opening on May 1, 2015, Skydive Spaceland-Atlanta started operating as an addition to the Spaceland family of drop zones. Located on a beautiful, private 60-acre property in the North Georgia foothills with a completely remodeled building for skydiving training/hosting operations, Spaceland-Atlanta serves first-timers, skydiving students, and experienced skydivers; Spaceland's world-renowned, industry-leading Skydiver Training Program lets skydivers get their basic skydiving license in as little as a week (weather permitting). The facility operates the Atlanta area's fastest, largest jump aircraft–a DeHavilland Super Twin Otter.